PETERS DENTAL CERAMIC STUDIO LTD.
TORONTO, CANADA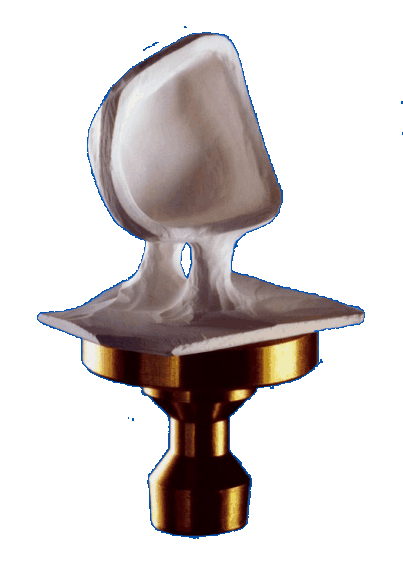 The Posterior Crown
Posterior restorations are subjected to high physical strain. It follows
that they place the greatest demands on the restorative materials. Since 1989, positive clinical results have been obtained with VITA In-Cerarn ALUMINA and now ZIRCONIA.
The use of full ceramics for restorations is of great benefit to the patient. As no metals are used, the risk of allergy is minimal and the patient keeps his natural sensitivity to taste and temperature.
As for posterior crowns the VITA In-Ceram ALUMINA and ZIRCONIA substructure is veneered with the VITADUR ALPHA ceramics. These are wear kind to the opposing.