PETERS DENTAL CERAMIC STUDIO LTD.
TORONTO, CANADA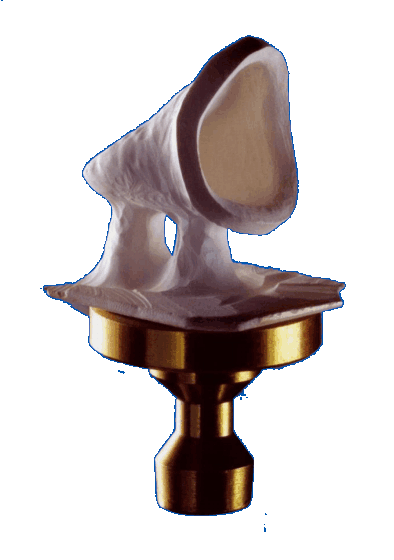 The Anterior Crown
VITA In-Ceram SPINELL Infiltration Ceramic is a highly translucent substructure material. The high light conductivity improves the light transmission in the subgingival area and enables the perfect adaptation of the crown in the gingival margin.
Crowns made of VITA In-CERAM SPINELL or ALUMINA are kind to tissue and cause no periodontal irritation or discoloration.
The perfect marginal accuracy of crowns produced with the CELAY method has been proven in terms of materials science and verified in clinical use.
The ultimate in aesthetics are achieved !