PETERS DENTAL CERAMIC STUDIO LTD.
TORONTO, CANADA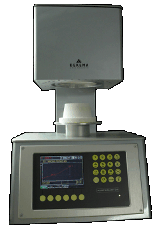 We are both artist and dental technician. Our skills and efforts are the first link in the quality chain. Our aim is to achieve the best possible working results.
The third link in the quality chain and essential for the final product is the ceramic furnace. That is why we rely on the Austromat D4, made by Dekema ( www.dekema.de), the most sophisticated and accurate porcelain furnace on the market. The D4 helps showcase our skills as technicians by properly firing and sintering our modern synthetic porcelains to their maximum aesthetic advantages.
If properly processed, modern ceramics and alloys allow the technician to obtain a top quality, highly aesthetic appearance which is well worth seeing.

Peters Dental Ceramic Studio Ltd.
A full service laboratory
For more information, contact: Mark Peters, RDT, President
Telephone (416) 763-7539 Facsimile (416) 763-0806 Toll Free 1-800-969-6607
3330 Dundas Street West, Toronto, On M6P 2A4
---